Photo Gallery - Listing ID 94632073
Price: $25,000,000

Status: Active

Address: 2920 Lazy Lane Boulevard

Houston

,

Texas

77019

Bedrooms: 5

Full Baths: 9

Total Baths: 9.1

Partial Baths: 1

Acres: 4.525

SqFt: 17,405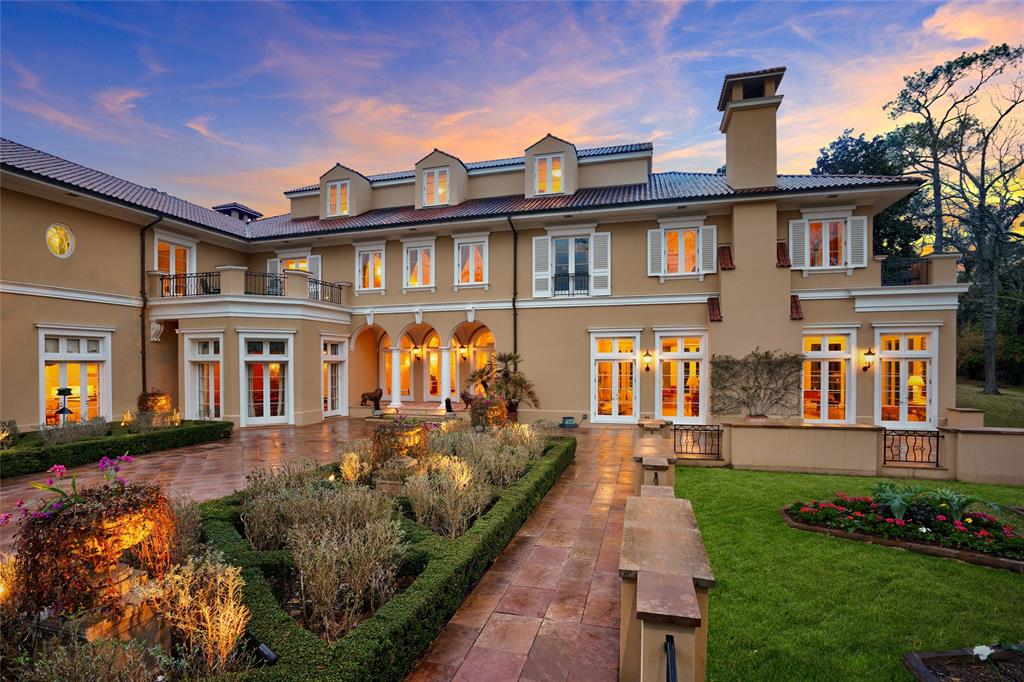 A beautiful estate, perched on over four and a half acres in River Oaks, overlooking the Bayou from its plethora of balconies, grass and paved terraces and gardens. An elegant legacy property with endless opportunities.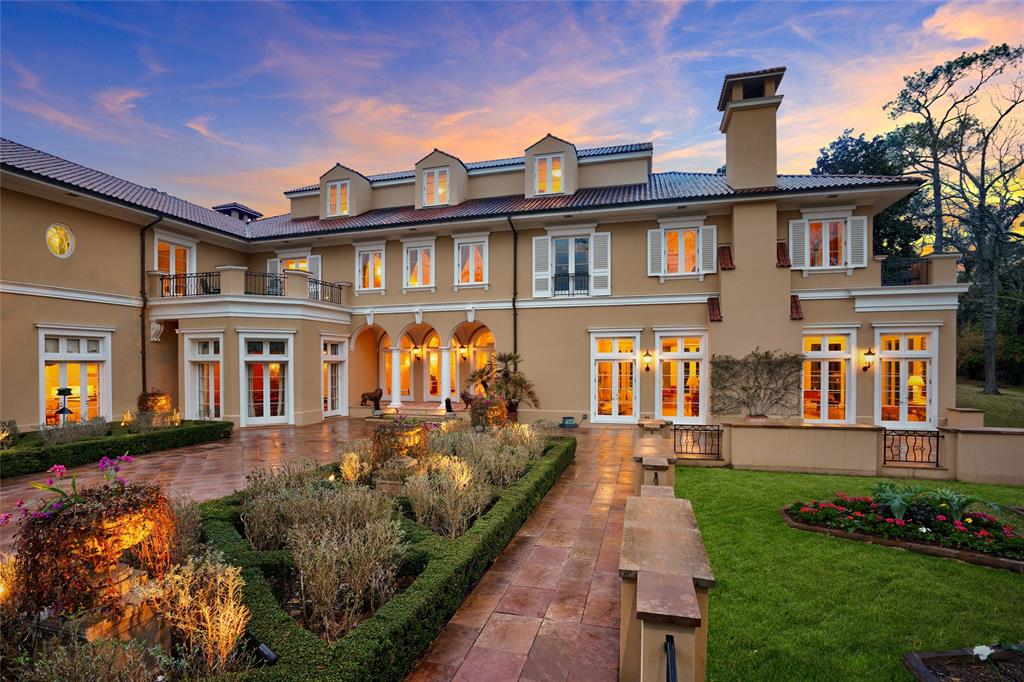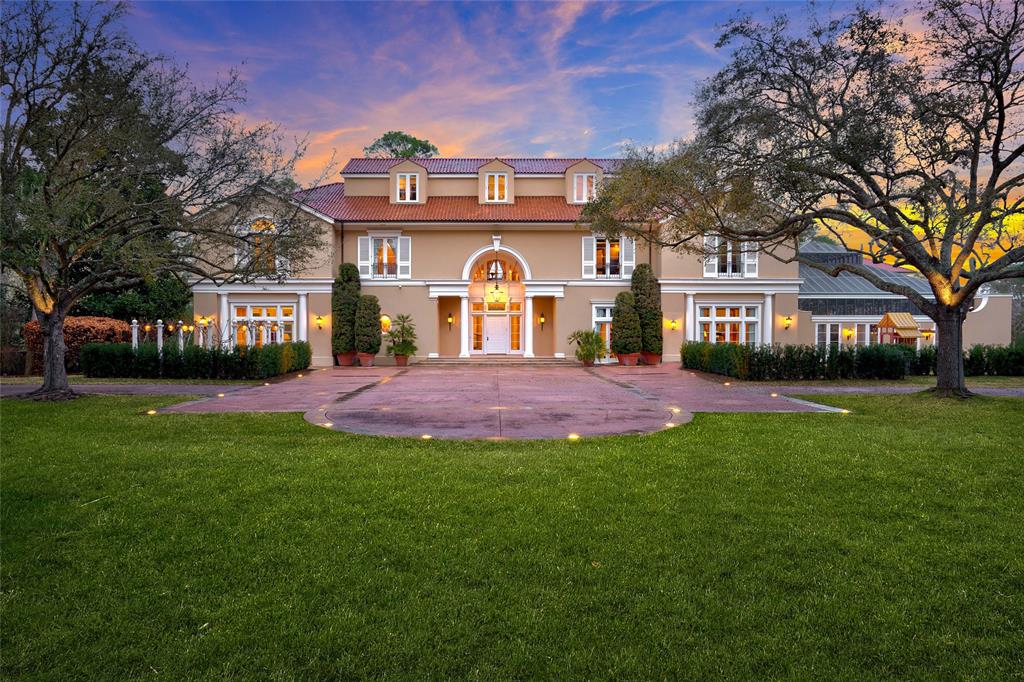 A stately façade adorned with natural light from the southern exposure, cradled by large trees and symmetrical hedges around the circular driveway.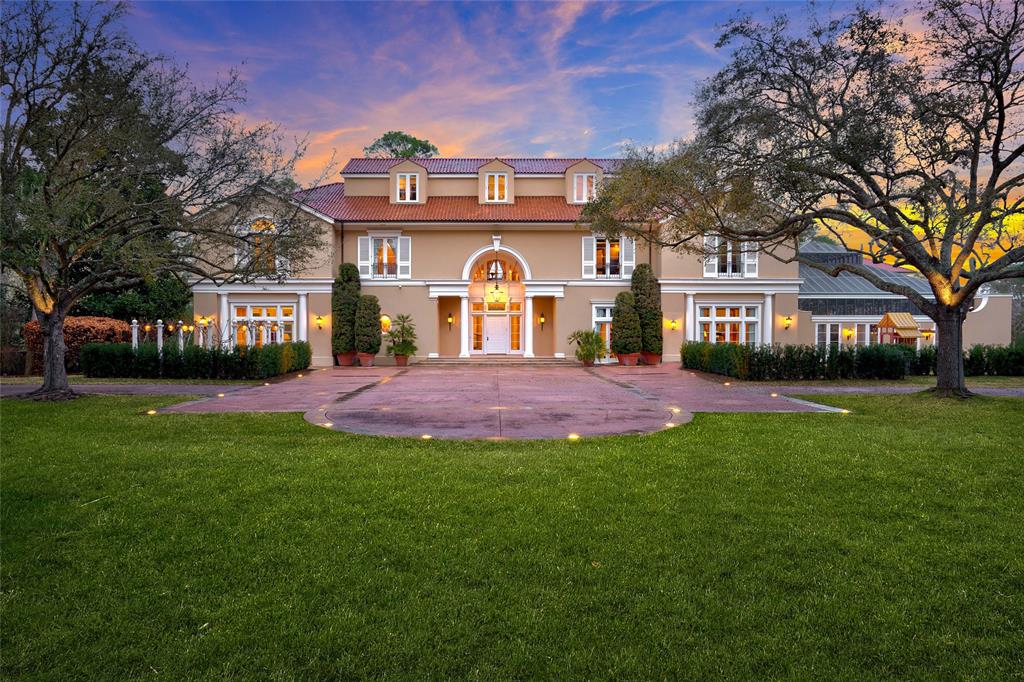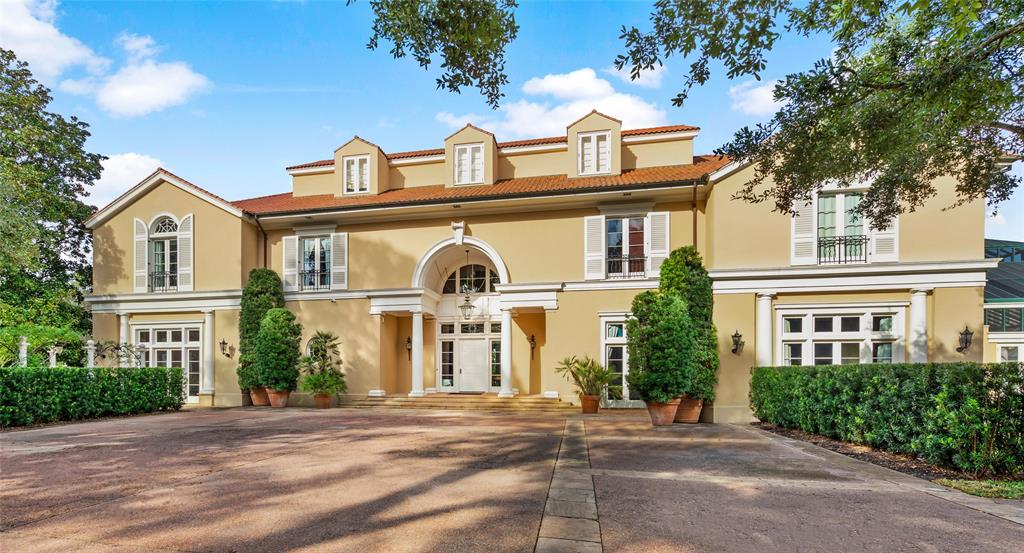 An enclosed outdoor deck offers a controlled environment for dining, lounging or entertaining with both a lap and wading pool, surrounded by large French doors.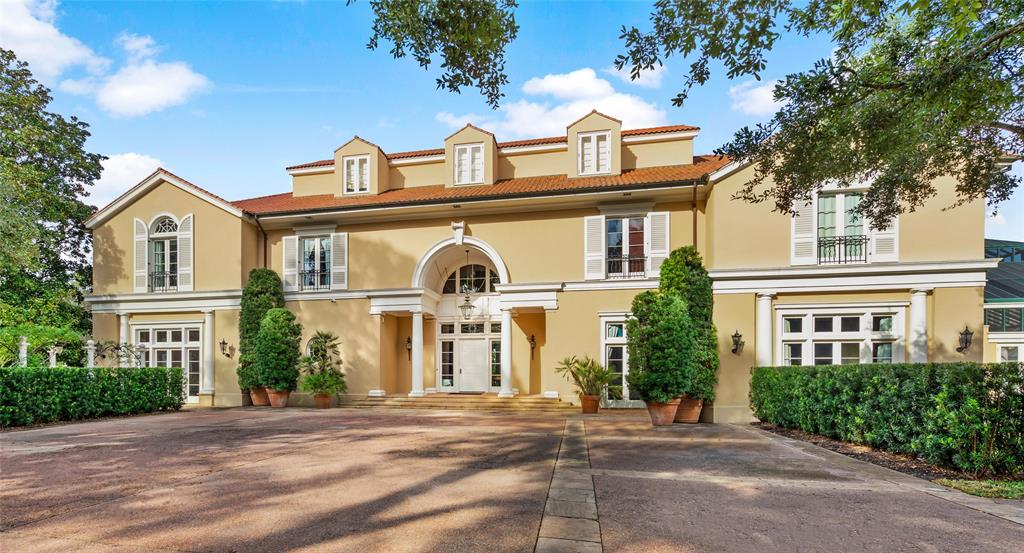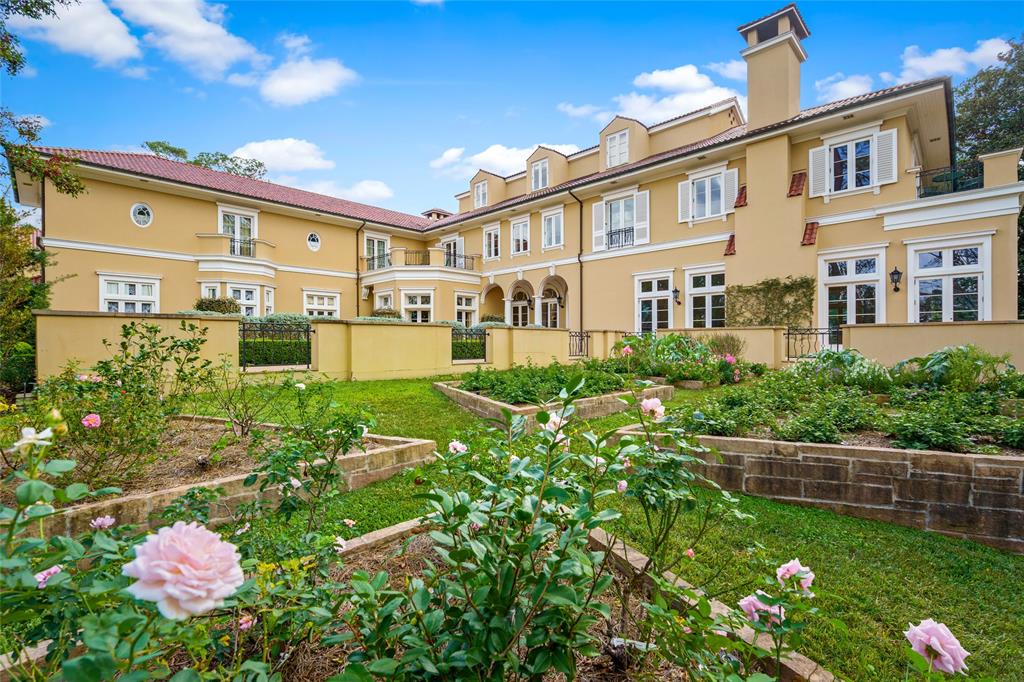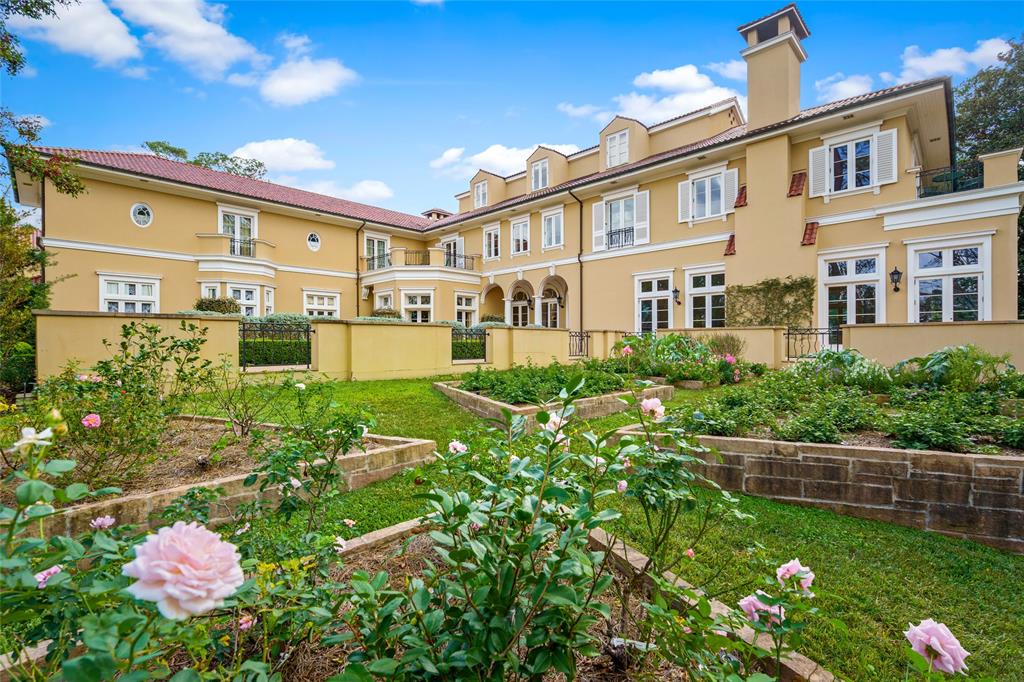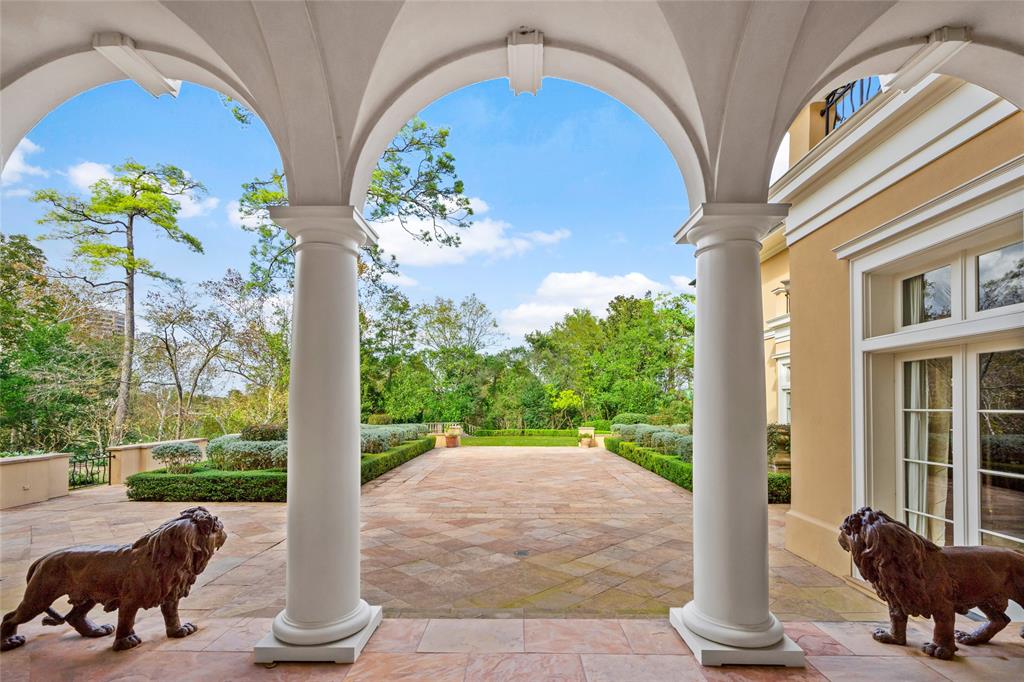 A magnificently large living room offers many areas for sitting and entertaining while providing seamless transitions to the surrounding gardens and terraces.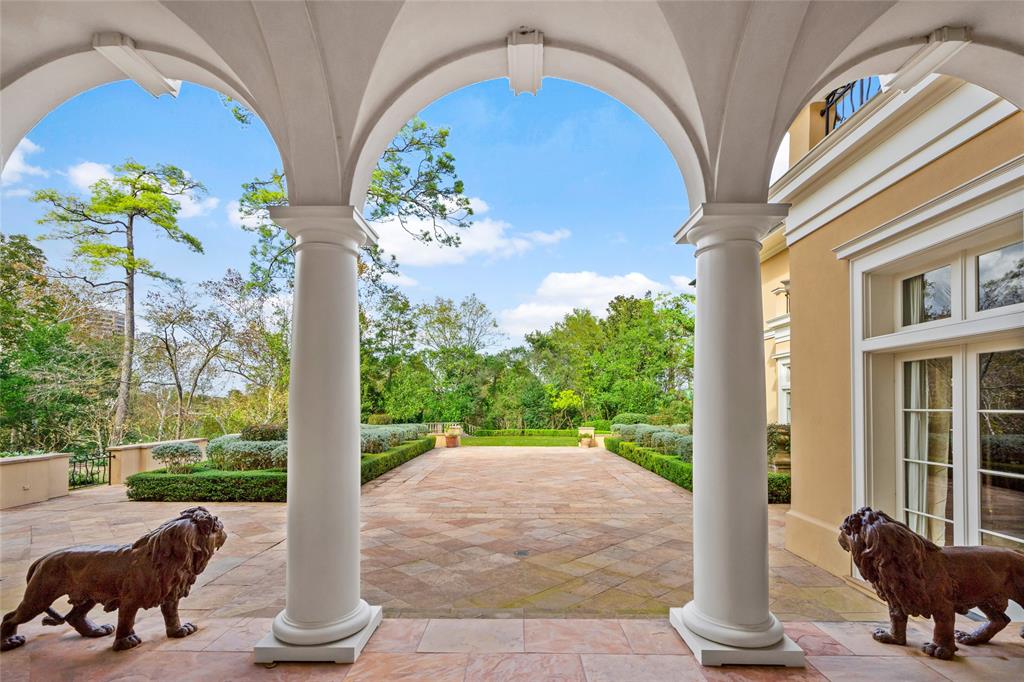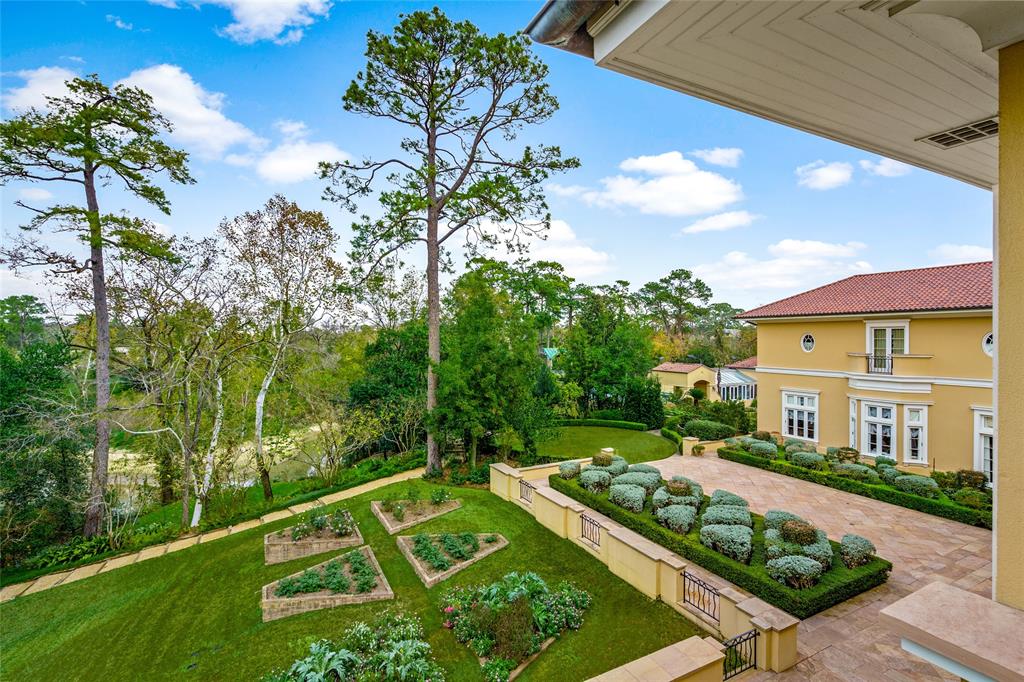 The saloon incorporates customs timbers and natural light through the large French doors from the southeast exposures.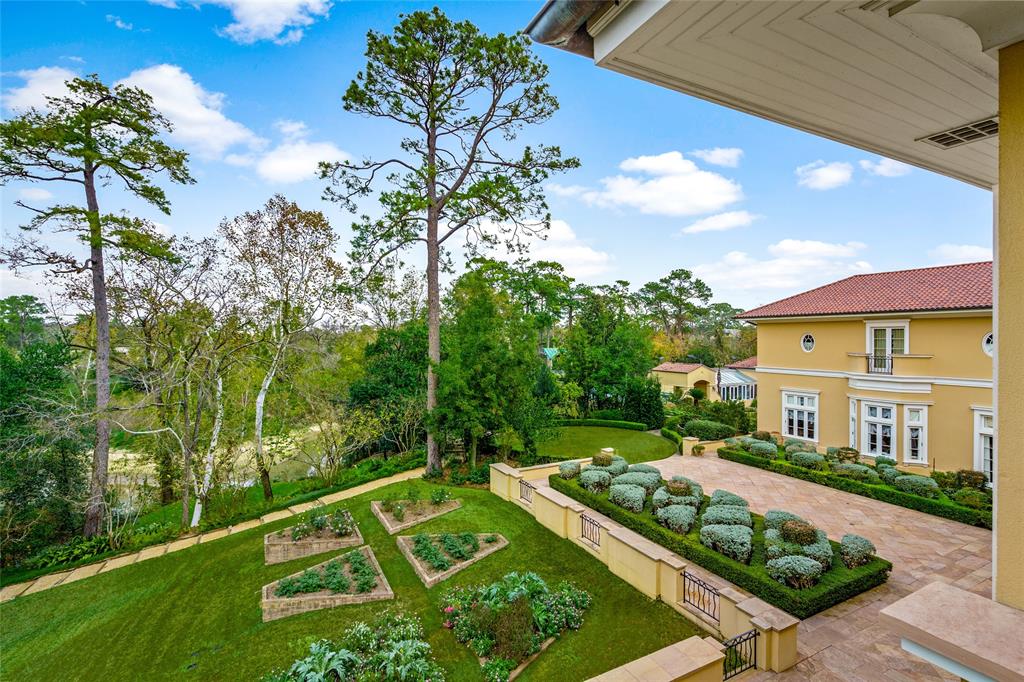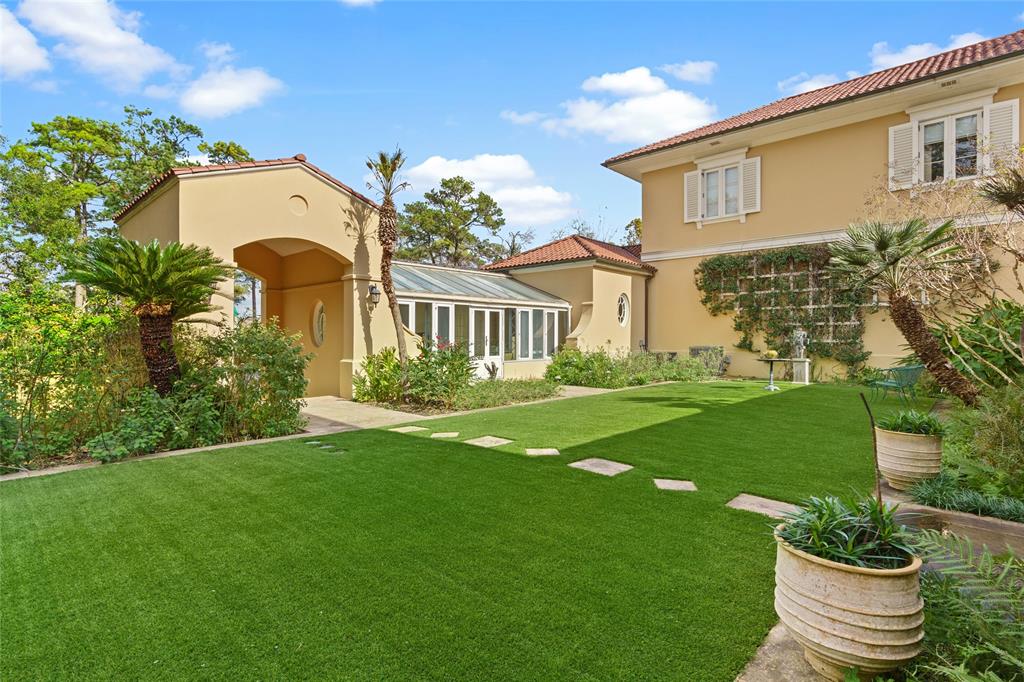 Looking out through the vestibule, baroque arches frame open views of the main garden out to the horizon.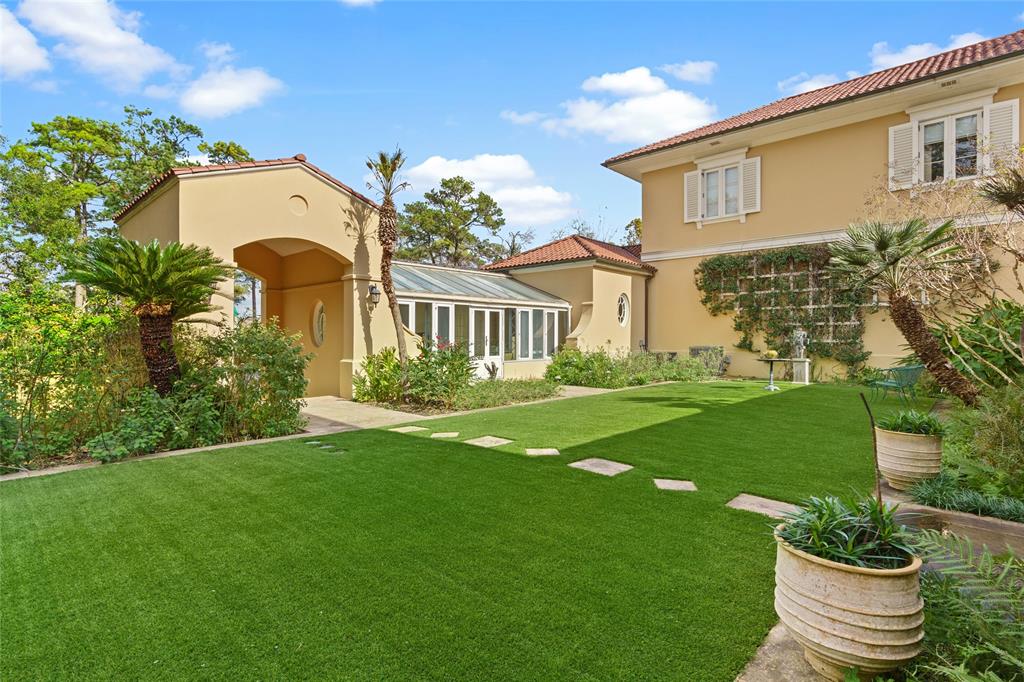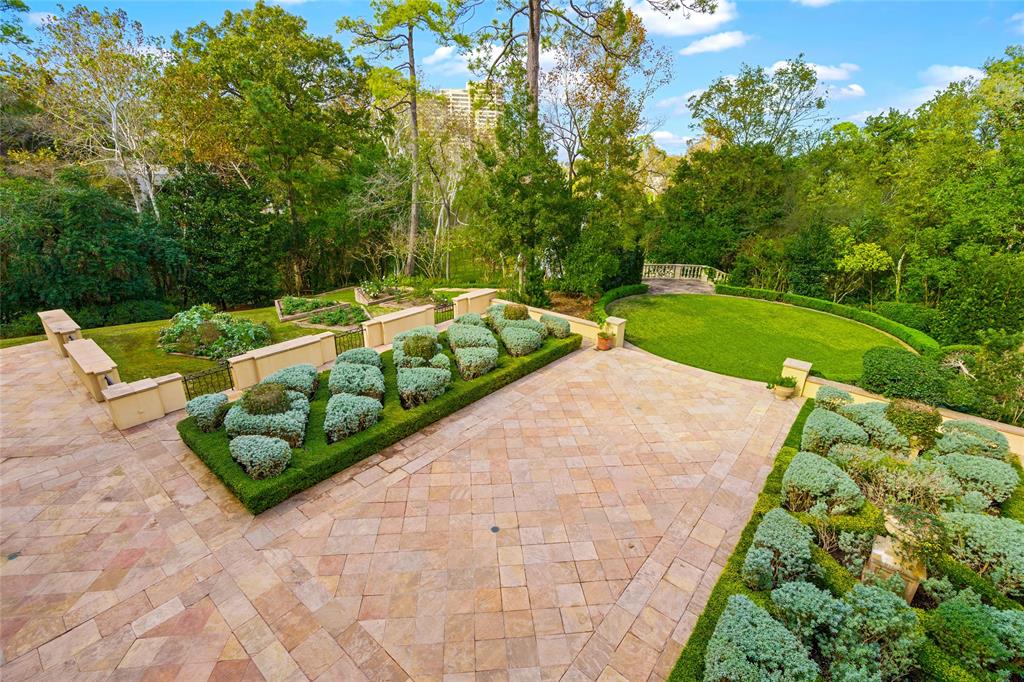 Large French doors along the entire north elevation provide open views of the gardens and terraces as you enter from the formal gallery.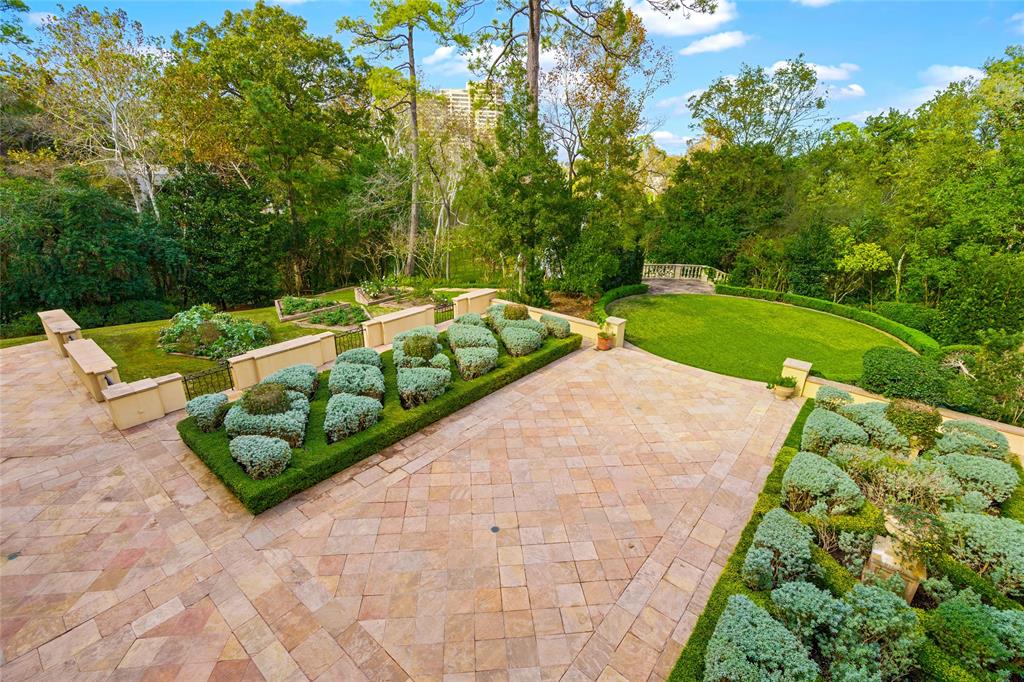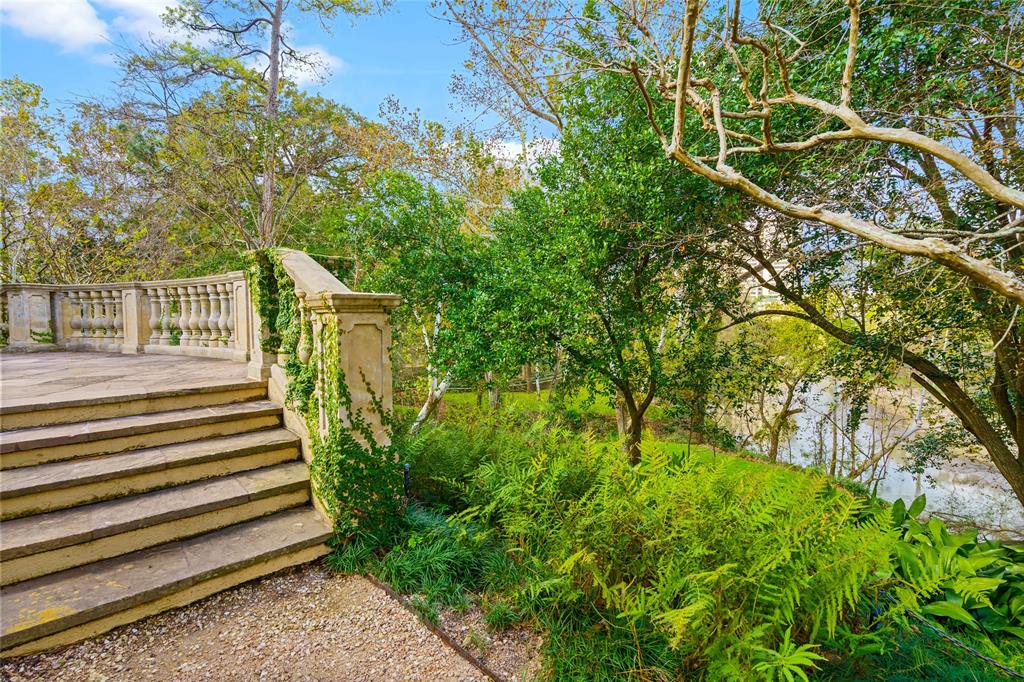 The circular main dining room suggests soft lines and transitions.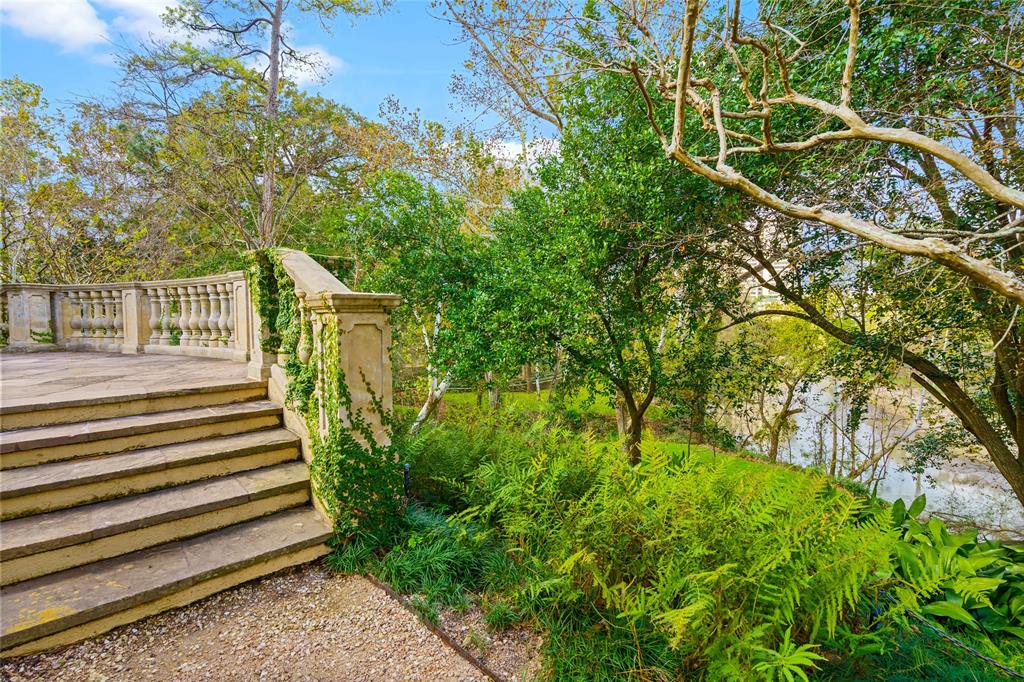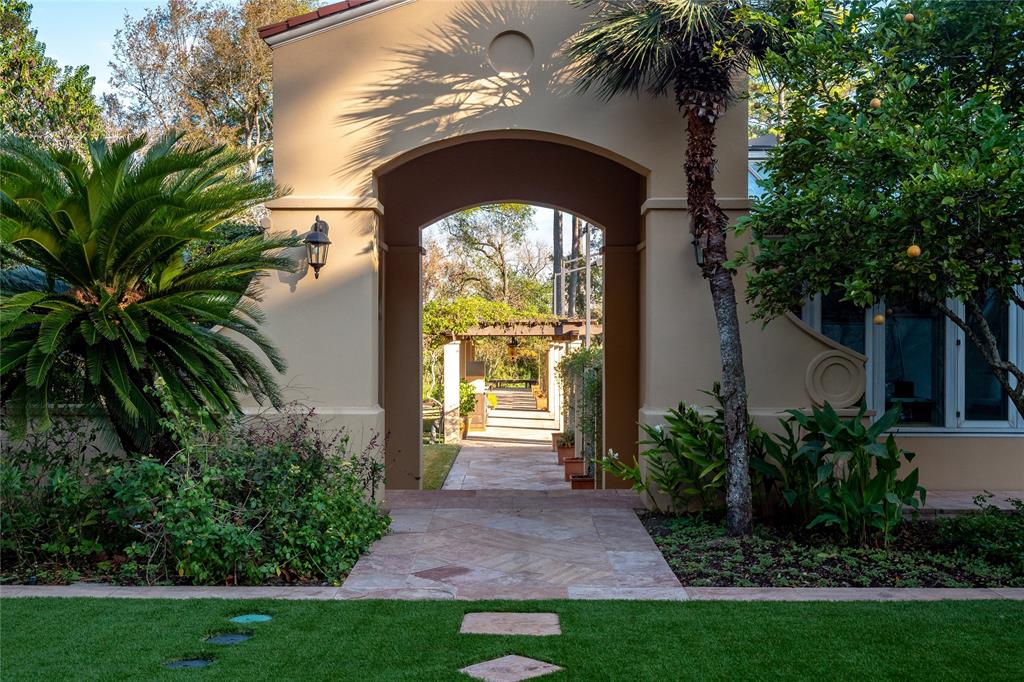 A two story entrance foyer offers an inviting view of the backyards and gardens, enveloped by the off-center circular stairs .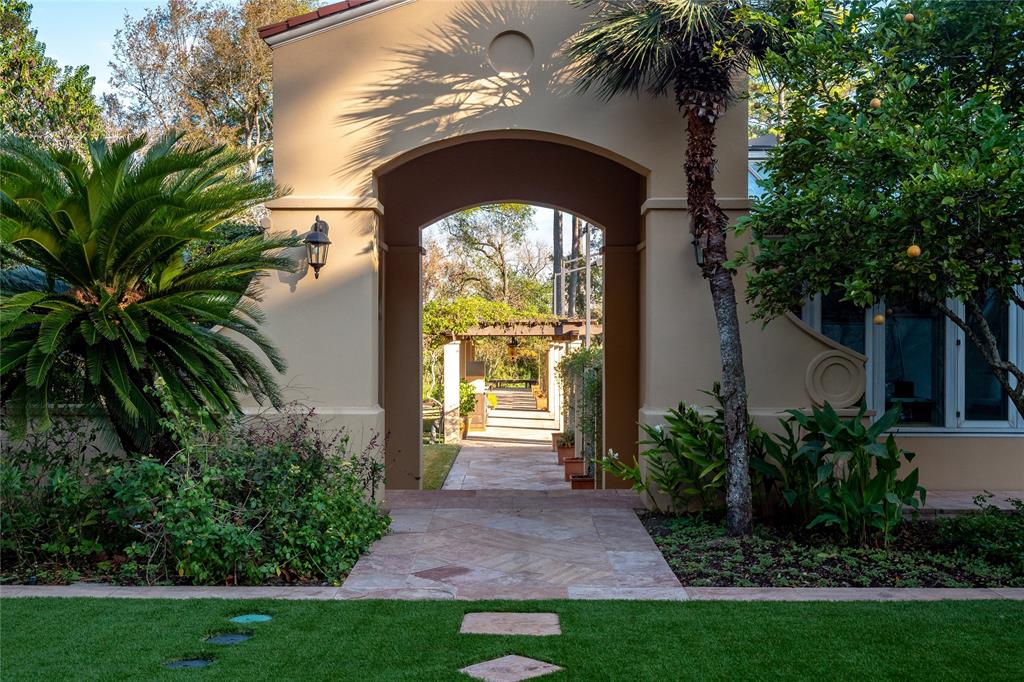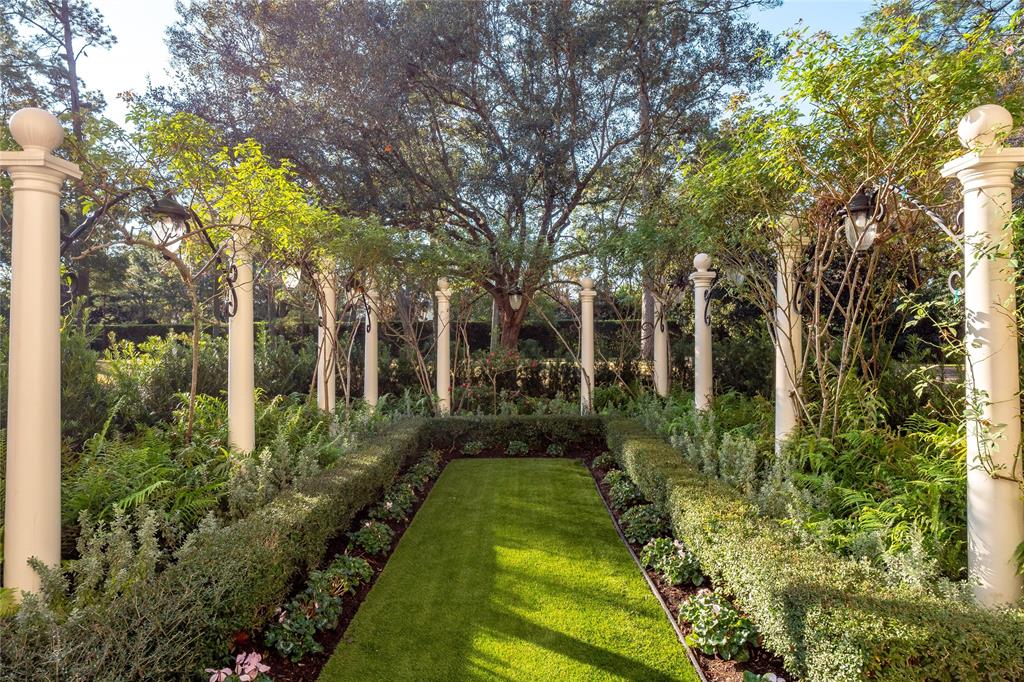 The northwest elevation with wooded views over the rose gardens and main terraces.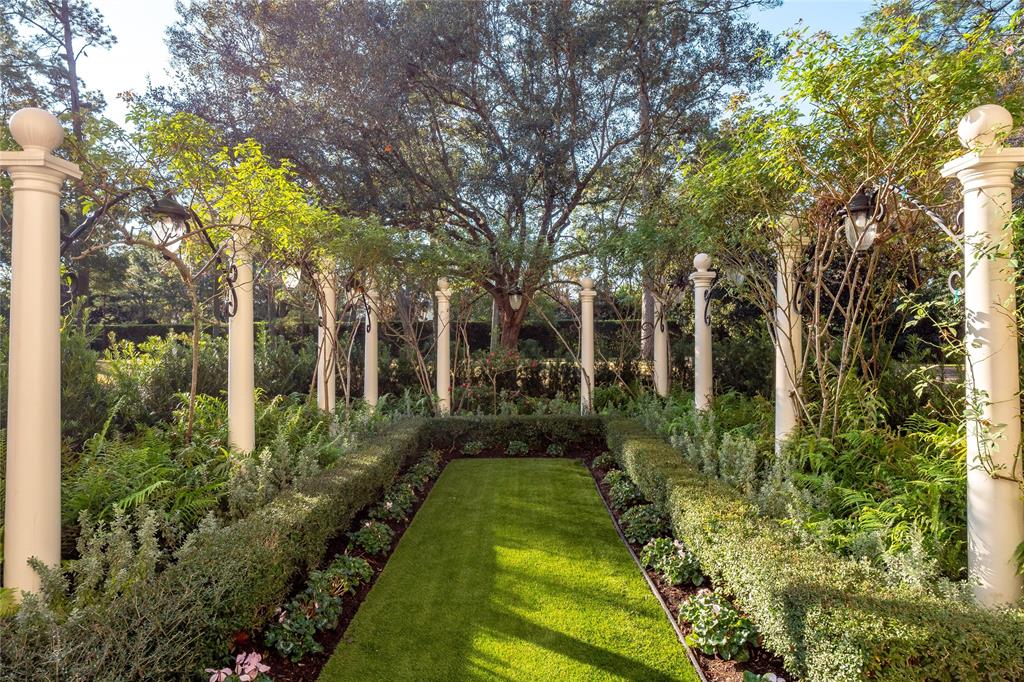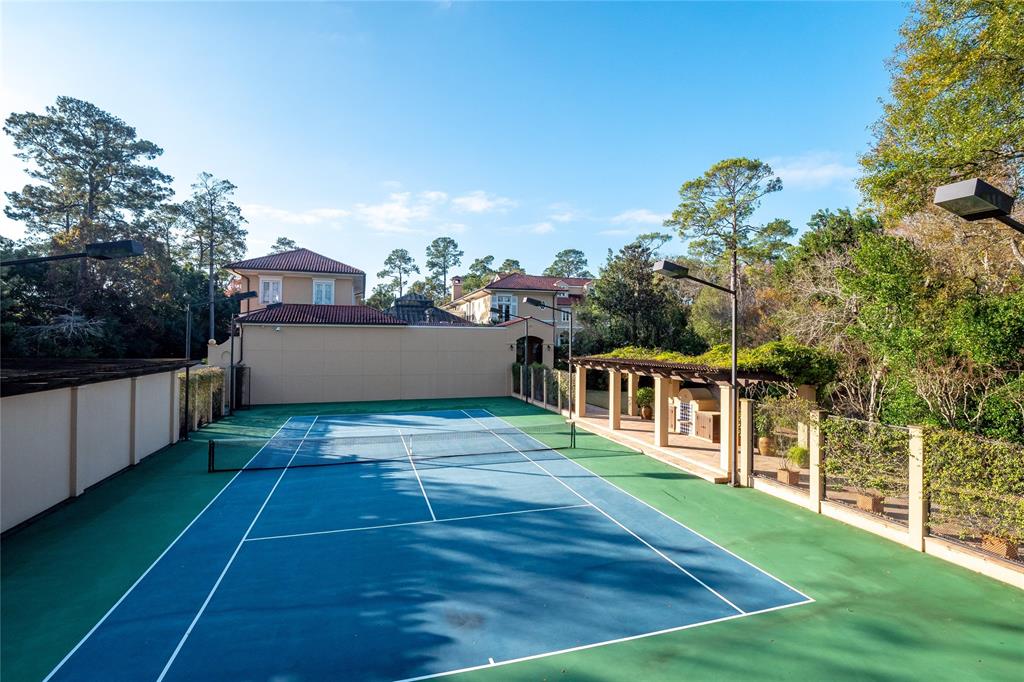 A manicured lawn surrounded by gardens on the North side of the estate leads to the racquet courts and hidden trails that wrap the Bayou overlook.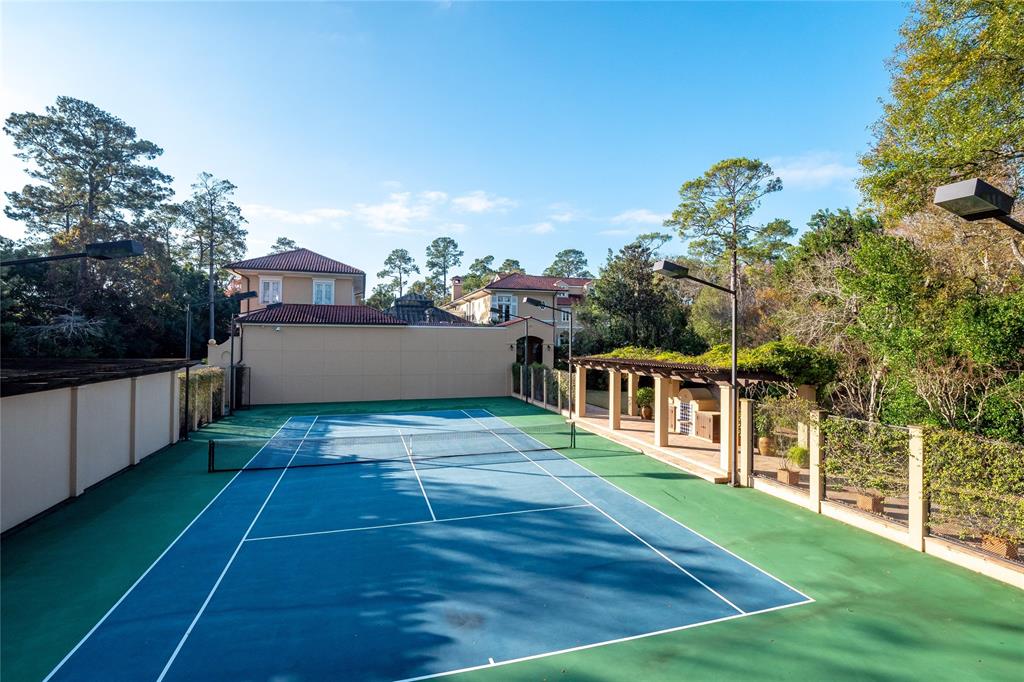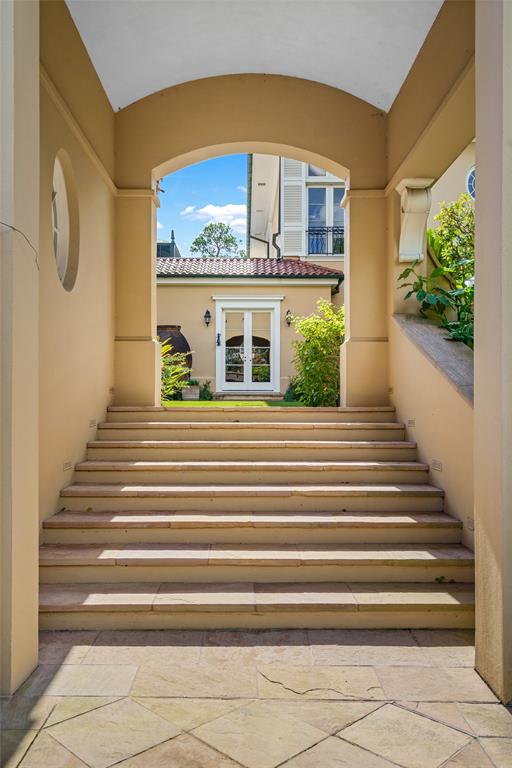 A view west out to the rose gardens.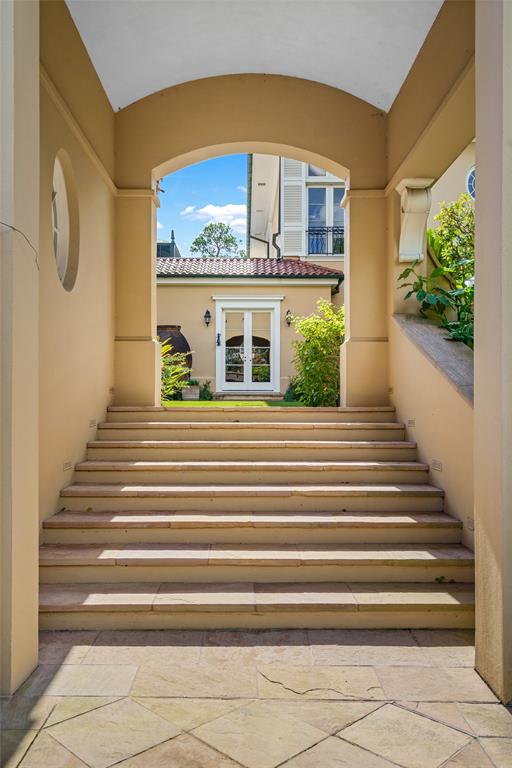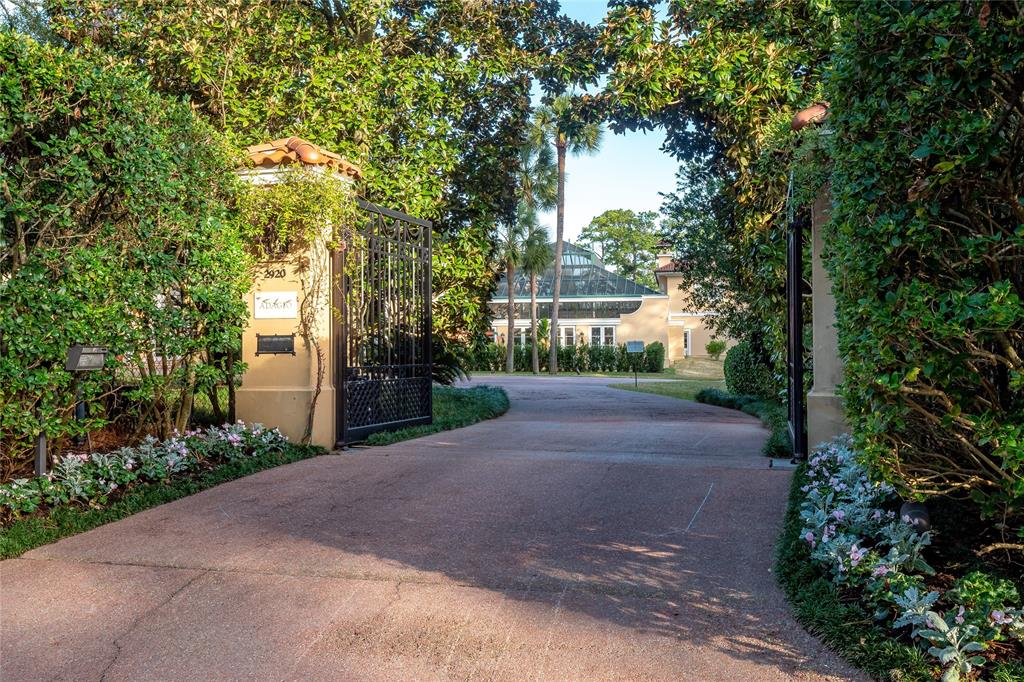 The main terrace with gardens are centered behind the home with stone pavers leading out to the circular lawn.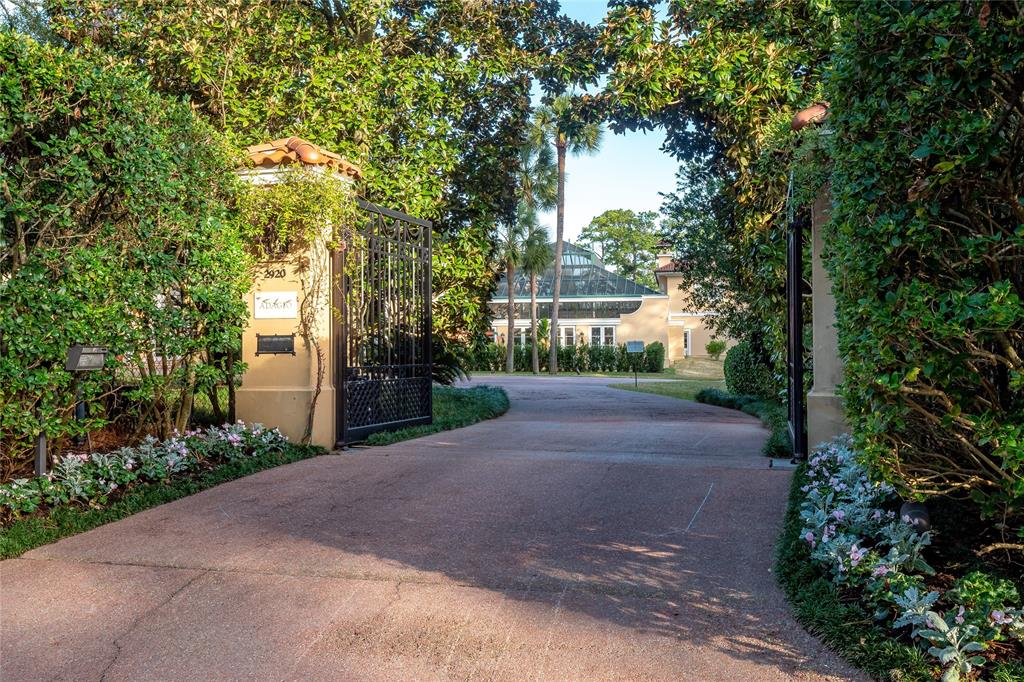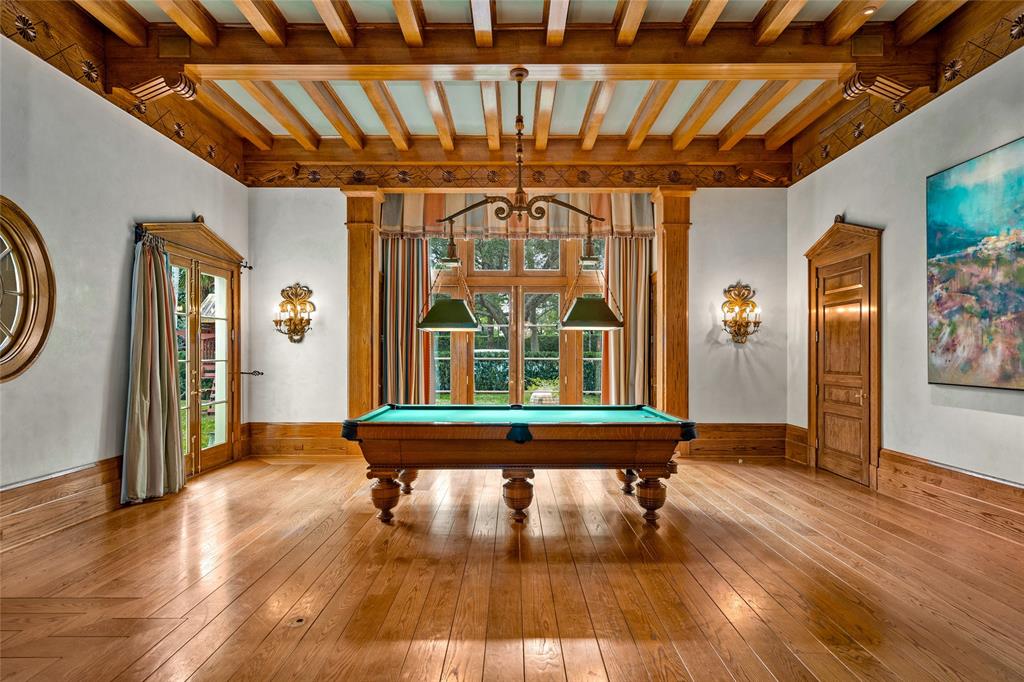 Romanesque style stairway leading to the Bayou overlook.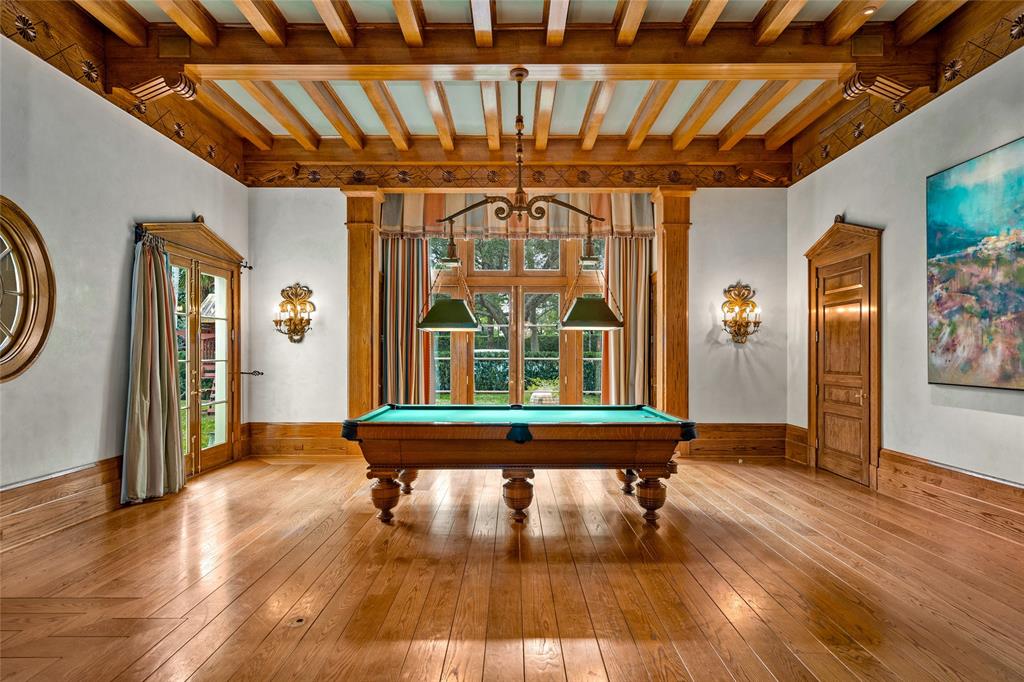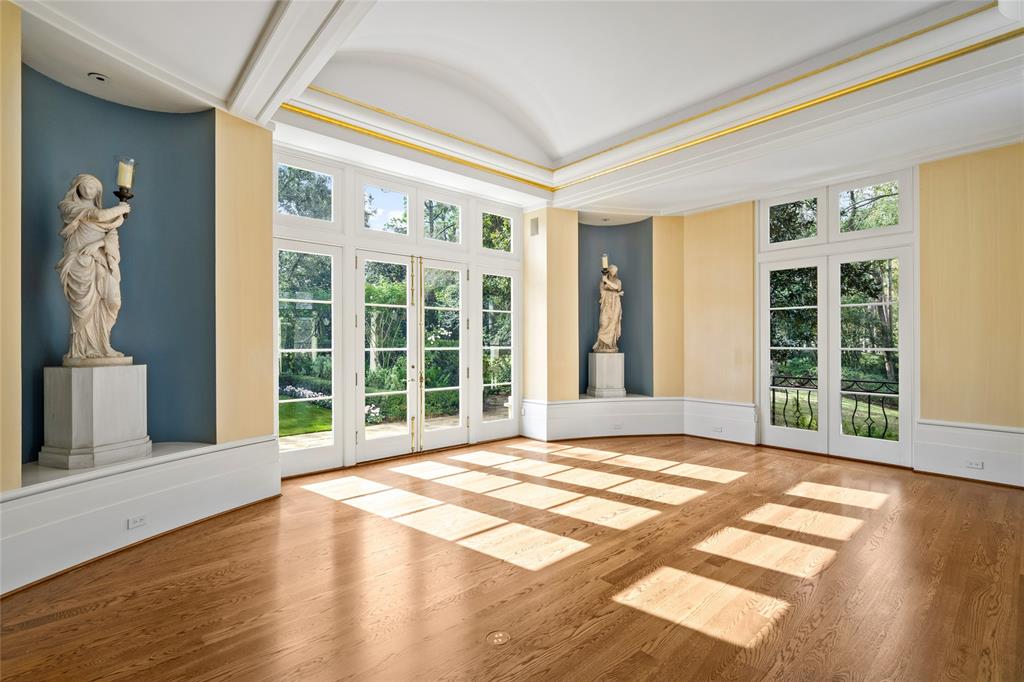 This secluded ornate garden lay on the southwest corner of the property and offers complete tranquility and serenity.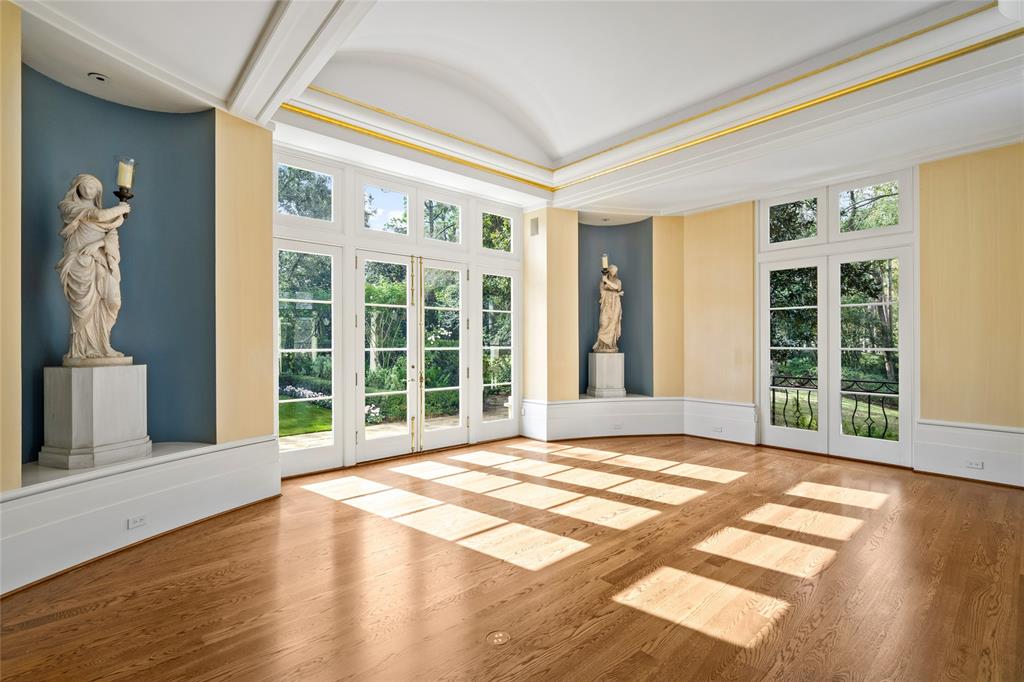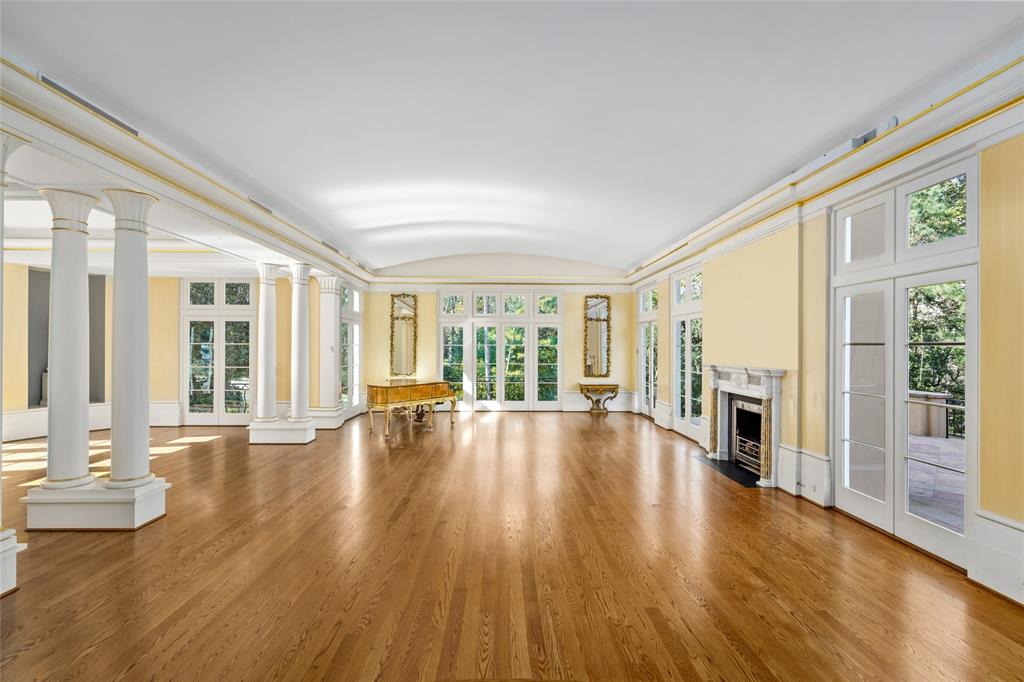 A grand racquet court with net-side pavilion, volley wall and queens grandstand overlooks the north elevation to the below Bayou River.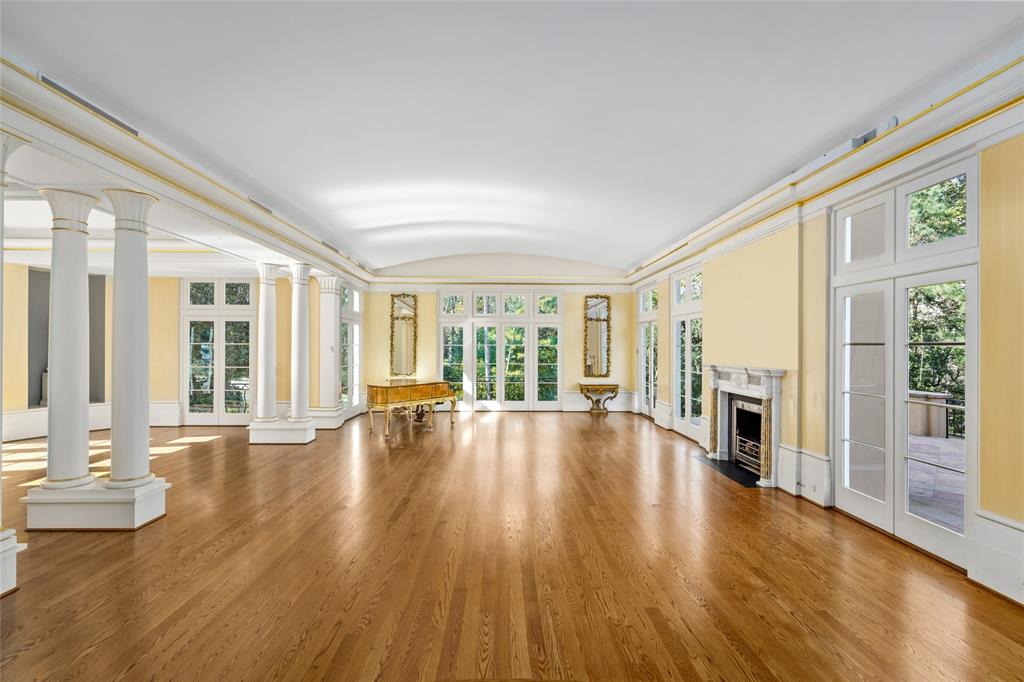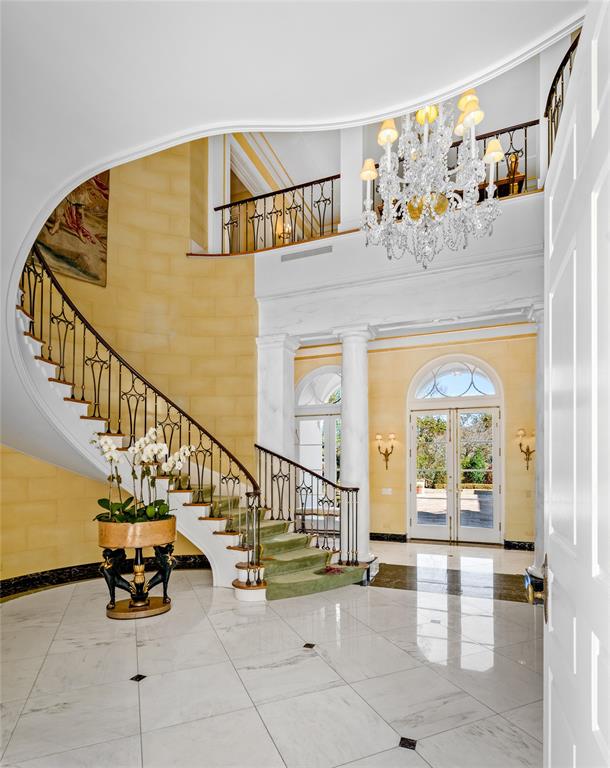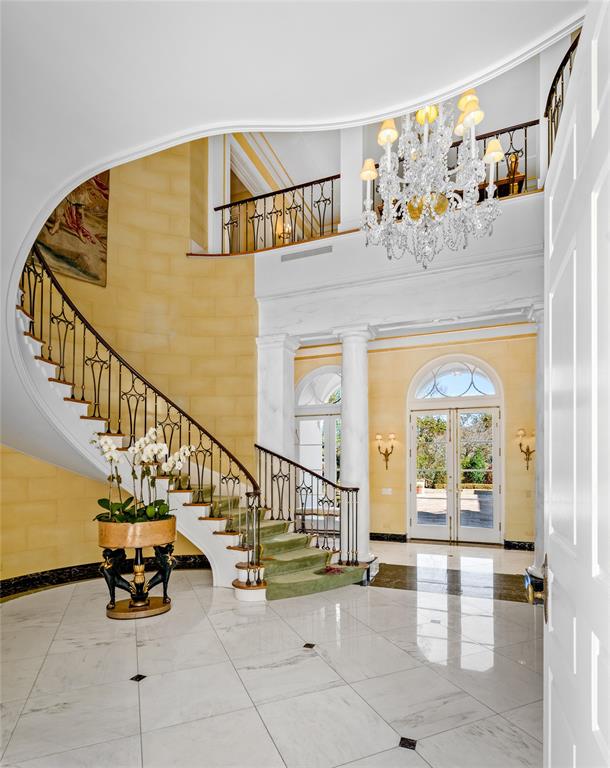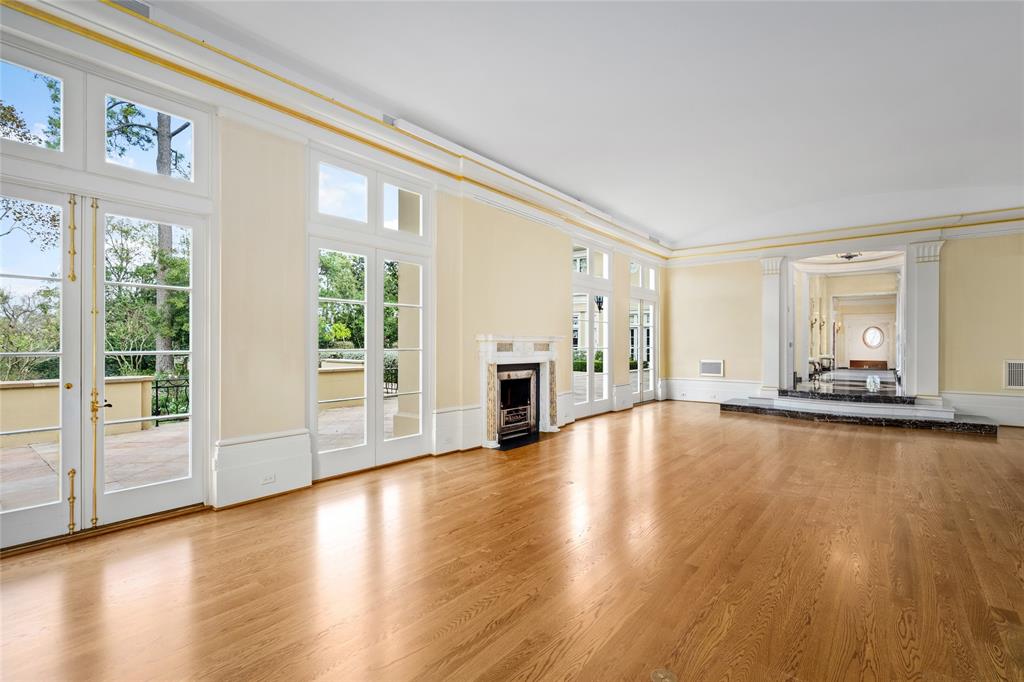 An arched transition leads to the racquet courts pavilion.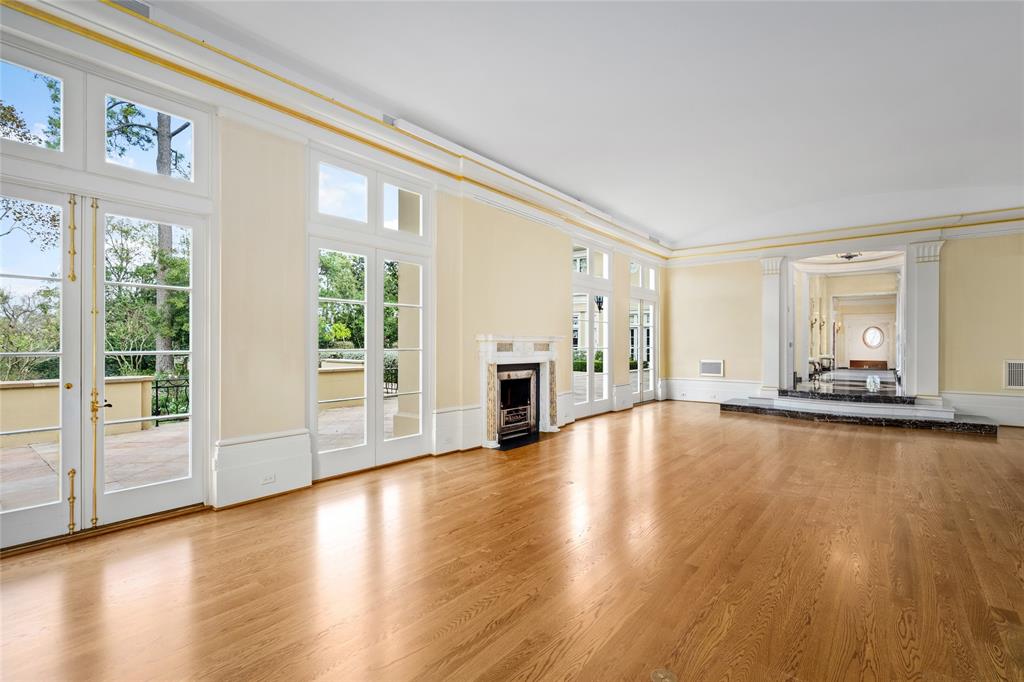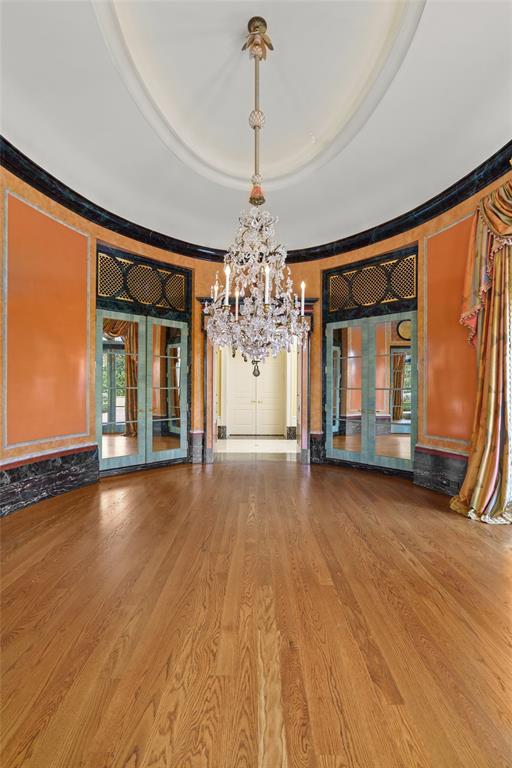 The quaint entrance gates are surrounded by natural greenery and pastel hues along the driveway.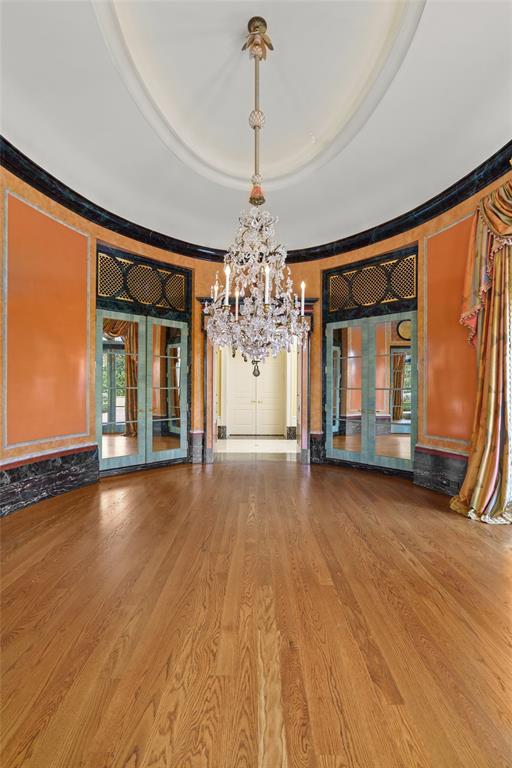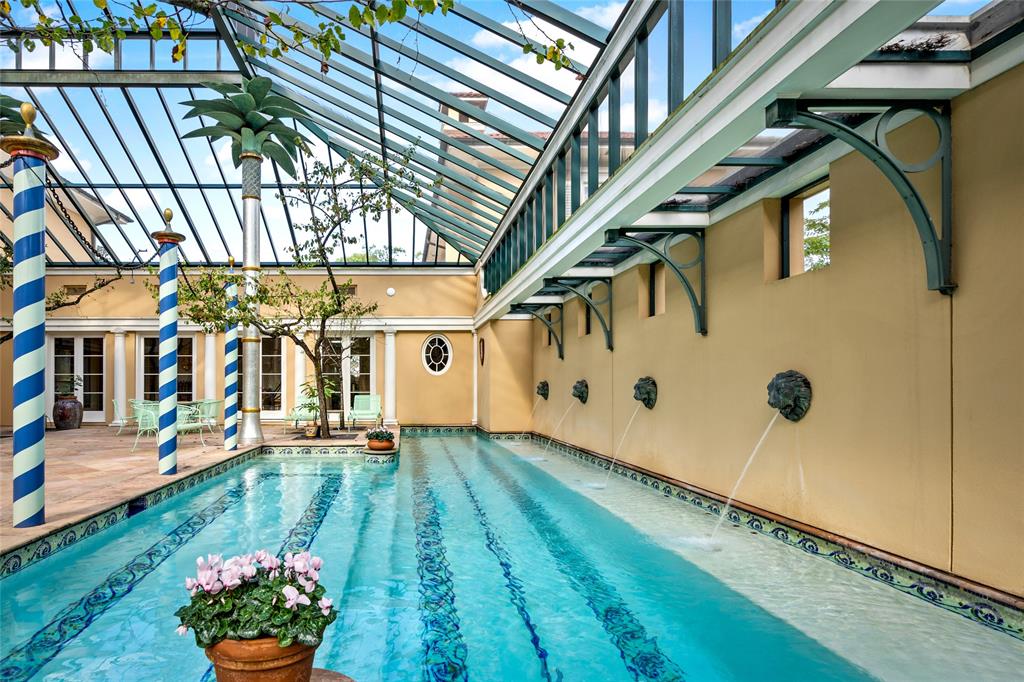 One of the largest parcels in River Oaks hidden behind thick foliage, offers complete privacy and seclusion.